St. Nicolaus Food Collection at the University of Economics, Prague /3.-5.12./
The oikos organizes the second St. Nicolaus Food Collection after a previous successful food collection. It takes place from Monday, December 3 till Wednesday, December 5 at the University of Economics, Prague. Oikos is the student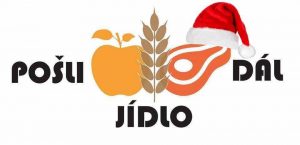 organisation for sustainable economics and management, which would like to draw attention to an alarming current issue – food wasting. Last year they collected more than 150 kilograms of food and hygine products. They hope they will achieve similar sucess with your help this year as well.
Just like last year, the boxes for food collecting will be situated every day next to the cloakroom at Italská building (IB). The Food Bank will then take all the collected food and distribute it among those who need it the most – to children in children's homes, seniors, single mothers etc.
Let's show everyone that we, at the University of Economics, Prague do care about ethical and economic issues. Food collecting is a great way how students and empolyees of our University can give a hand to those who need food.
What to donate?
Food with enough long expiration dates, still in original packages. This includes: cans with food of all kinds, soups of all kinds, beans, pasta, rice, oil, syrups, ketchup, jam, tea, snacks and biscuits, flour, sugar, cereals, tetrapack juices/milk, childre's food, oatmeal.
This year is it also possible to donate hygiene products including: washing powders/liquids, dishwasher powders/liquids, (shower) soaps, cleaners and detergents, shampoos and oral hygiene products.