70th Anniversary of the Prague University of Economics and Business
70th Anniversary of the Prague University of Economics and Business
Prague University of Economics and Business, one of the leading educational institutions in the field of economics and business in the Czech Republic, celebrates a significant anniversary this year – 70 years since its foundation. This anniversary is an opportunity to look back at the successes and challenges the school has faced throughout its rich history, but also to look to the future and to plan for further development.
The first of September is the day on which the VŠE commemorates its foundation, and this year is particularly significant. The 70th anniversary celebrations run throughout 2023 and include a series of events that will bring the history, present and future of the school to the wider community.
Back in the spring, students joined in the celebration of their alma mater during the traditional Rector's Day. In the fall, specifically on October 21, the Alumni Homecoming event will bring together alumni, students, staff and partners of the school from the commercial and public sectors. This reunion will be an opportunity to make new contacts, renew old friendships and share memories of their student years.
The year of celebrations then culminates in November and December.
In addition to the celebrations, the VŠE is focusing on modernising its teaching and innovations in its educational programme. Plans include the establishment of a new coworking centre for students and staff, as well as a new design of key courses that will further enhance the experience and employability of graduates in the labour market.
To conclude this article, we would like to present an anniversary card from the Rector of the University of Economics in Prague, which provides a deeper insight into the vision and direction of the school in the coming years: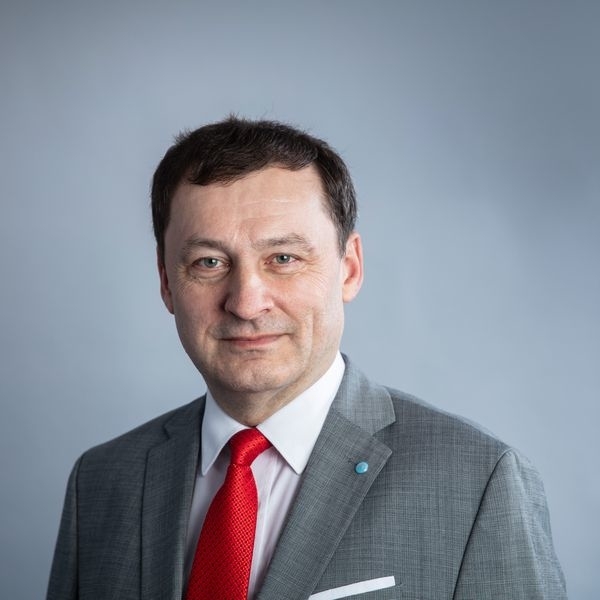 doc. Ing. Petr Dvořák, Ph.D
On the occasion of this important anniversary, I wish the Prague University of Economics and Business, with which I have been associated all my professional life, to be a school in demand among applicants not only from the Czech Republic but also from abroad, to provide students with modern forms of education that will enable them to find attractive employment, so that graduates will not only remember the years spent here with nostalgia, to have many inspiring teachers and researchers for whom it will be a motivating and friendly environment in which to develop theoretical thinking and successfully solve practical economic problems in cooperation with talented students. In short, the VŠE should continue to develop dynamically in all directions and be perceived with respect and recognition at home and in the world!
Rector of the Prague University of Economics and Business
You can find more 70th anniversary wishes for our University from our faculty, clubs, students and others at this link.